Contact Us
Thank you for visiting our website. Please contact us directly using the information below. We appreciate your feedback on our website, company, products, and/or services.
Mailing Address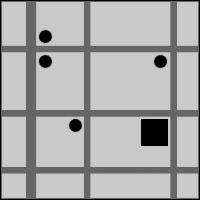 Manufacturing Facility:
36339 Industrial Way
Sandy, OR 97055
U.S.A.
All Mail / Correspondence:
P.O. Box 1658
Sandy, OR 97055-1658
Phone and Fax
Voice: (503) 668-5757
Fax: (503) 668-4557

Email
Hours of Operation
[Pacific Time]
Monday - Friday: 08:00 a.m. - 5:00 p.m.
Closed Saturday and Sunday
Email Contact / Information Form
If you have general questions, need more information, or simply would like to provide feedback, Please contact RC Plath Company directly by using the form below.
How to find us?
Use Google Maps to Drive to us:

Or
View Larger Map of our Location
Call Us Today:
(503) 668-5757